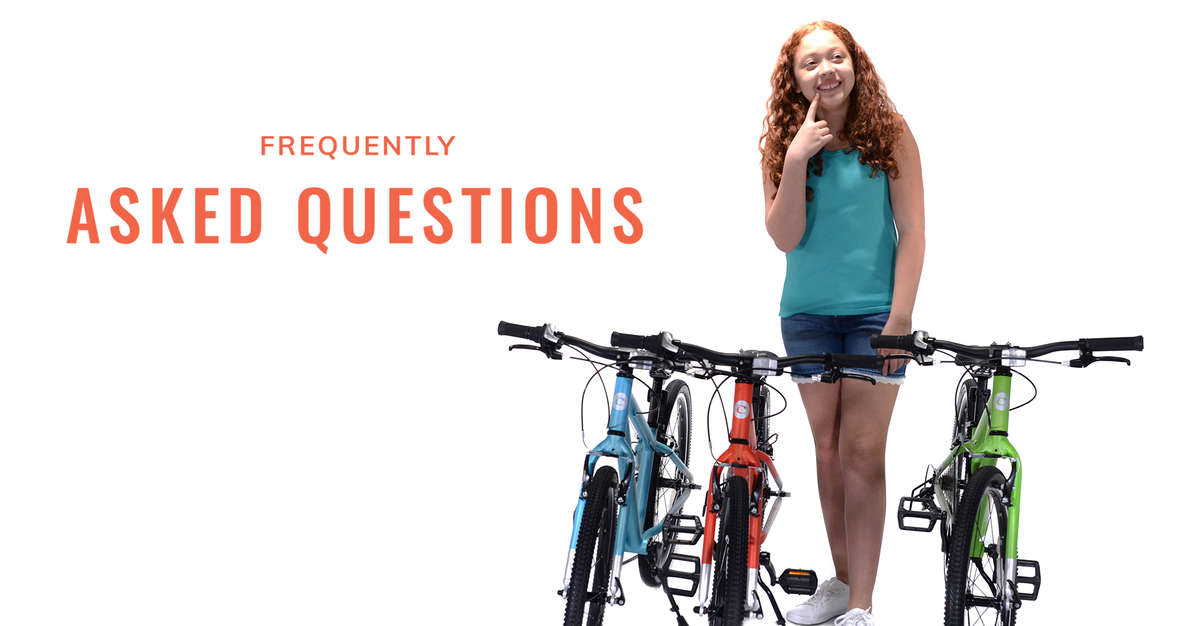 SHIPPING, ASSEMBLY, ORDERS, & RETURNS
If you're within our 48 contiguous states, you get free shipping! After we send it out, shipping typically takes 3 to 5 days to brighten up your doorstep.


Do you ever sell discounted or previously loved bikes?
Absolutely not. We want to make sure we maintain the properly quality and care of each newly built CYCLE Kids bike, your bike will always be brand new. Our WeCycle efforts embrace these ideals.


How easy is the set-up assembly?
It's super easy! Your CYCLE Kids bike will always arrive at your door partially assembled, making set up and assembly a breeze - in 15 minutes or less.
The tools are even all included in your bike box! Our LIFE Manual has tons
of tips and tricks on easy bike care and easy to follow instructions, and if
you're still struggling, our Set-Up Video will have you finished in no time.
WATCH THE VIDEO
What payments do you accept?
We accept all major credit cards, as well as paypal.


Who covers shipping for returns or exchanges?
USA customers who are within the 48 contiguous states
are entitled to our 30-day return policy. We'll always pay for return shipping
in the USA. If you'd like to return or exchange your bike, we always cover the cost of shipping in the event that the bike is still in peak condition.
Help! I've got a technical problem, who do I contact?
No worries. We've got excellent customer service, helping you
with every turn or twist in the road. Our knowledgeable team
will get you back on your ride, in no time at all.
Call
(973) 434-8181
Monday - Friday | 9am - 4pm